We excel in providing white and red sesame and sesame oil, as we provide high quality of white sesame in various cultivation areas in Sudan. Sesame seeds have many potential health benefits and have been used in folk medicine for thousands of years. They may protect against heart disease, diabetes, and arthritis, it is also rich in fibers and a good source of protein.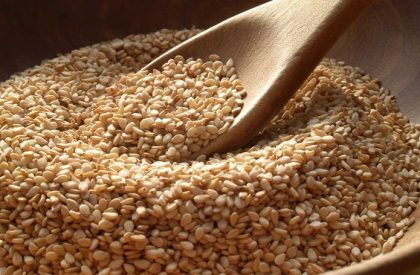 The sesame plant's nutritional qualities have inspired some to dub its oil the "Queen of Oilseeds" Sesame oil contains sesamol and sesaminol, two antioxidants that may have powerful effects on your health, it also has strong anti-inflammatory properties, A well-established body of research shows that a diet rich in unsaturated fats is good for heart health and Sesame oil comprises 82% unsaturated fatty acids.
In particular, it's rich in omega-6 fatty acids. Omega-6 fatty acids are a type of polyunsaturated fat that is essential to your diet and plays an important role in heart disease prevention   we are working to provide it according to a comprehensive quality system that guarantees the safety of the product to the consumer.