We have been providing our customers with the hibiscus flower, which is one of the flowers used in medical prescriptions that helps treat high blood pressure, high cholesterol, skin and hair care for years in many countries, also the pharmaceutical, cosmetics, candy and soap factories started using colored materials extracted from the hibiscus flower in their products after the Chemical colors have been excluded because of their harmful side effects.
 It is used as a natural dye for medicines, food and cosmetics such as lipstick, hair shampoos and soap. In addition to the special skin care, hibiscus is a natural moisturizer, and it contains a high percentage of vitamin C.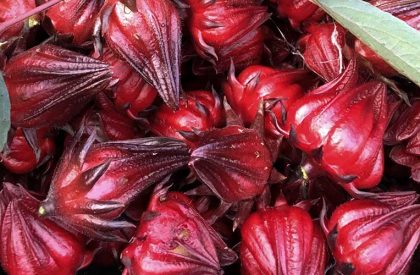 Hibiscus tea is classified as an herbal tea. It is free of caffeine and calories and has a pleasant taste, so it can be served hot.
Hibiscus tea has been used in African and European countries for decades to lower body temperature treat heart disease and soothe sore throats.
Experts believe that the health benefits of hibiscus tea related to the heart are due to the anthocyanin's complex, which help treat high blood pressure and high cholesterol.
Hibiscus Powder (Dye & Mask):
Hibiscus Powder is a product that women love for its great benefits for the hair and skin.
Hibiscus hair dye provides great coverage for gray hair, by providing a dark red color to your hair. It is suitable for women with dark red hair, brown or black hair, where it gives a pink color to the white tufts among the rest of the hair, it can be added to hair shampoo to get a healthy, shiny and radiant hair.
Its benefits are as follows:
Strengthens the hair from the roots to the ends.
Covers premature gray hair.
Corrects the hair structure, preventing breakage and split ends.
On the other hand hibiscus face mask contributes to the treatment of skin diseases such as eczema. Its astringent, natural and moisturizing properties also make it a good choice for both oily and dry skin. Hibiscus contains a resinous substance that treats rashes, dry skin and scalp as well.